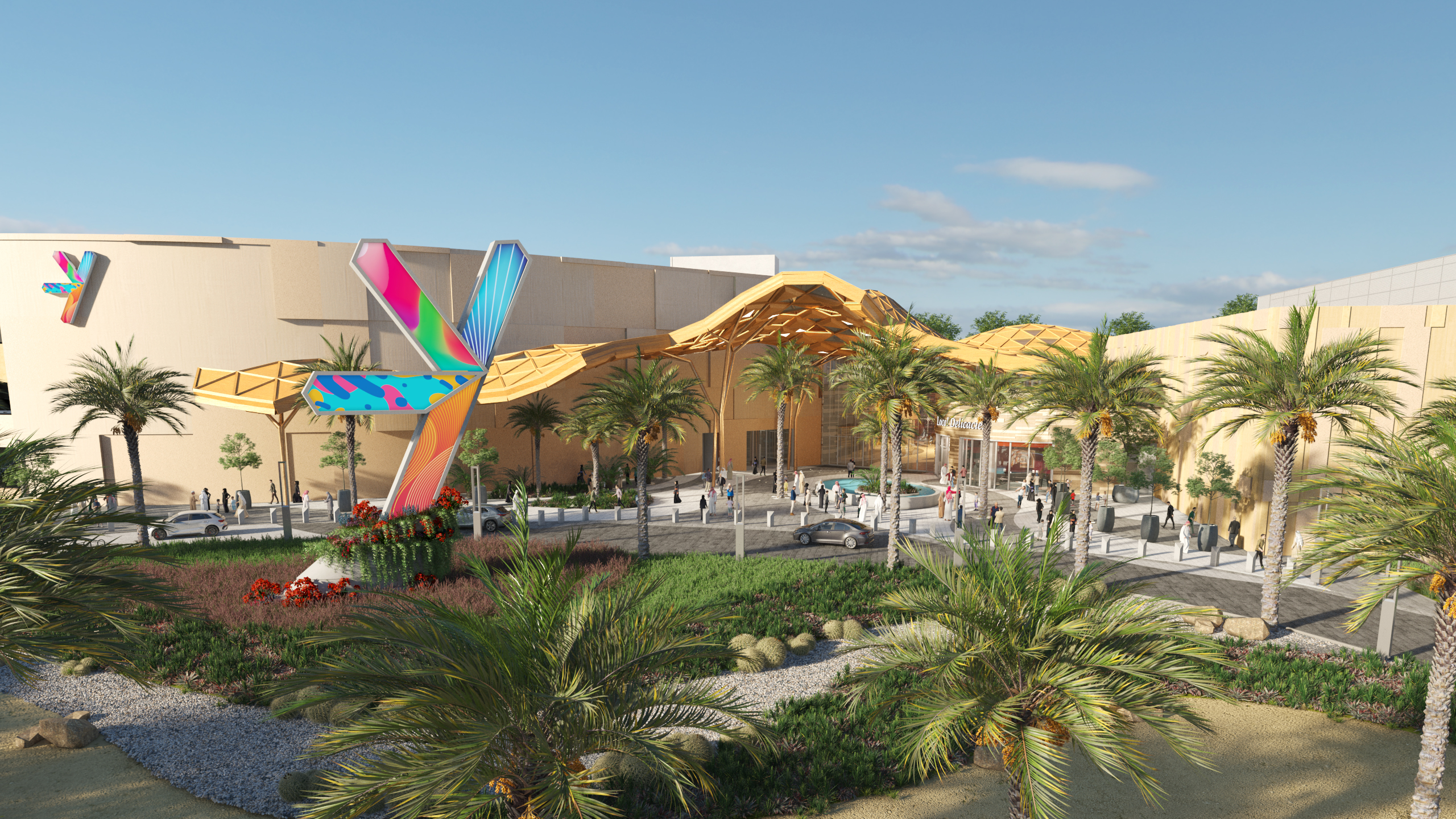 SEVEN Almadinah has been designed with a wide range of entertainment attractions set to captivate and provide fun-filled experiences for residents and visitors of all ages

 

The construction of SEVEN's entertainment destination in Almadinah has been awarded to

a joint venture by AL BAWANI CO. LTD and UrbaCon Trading & Contracting

 
Riyadh, Saudi Arabia; 31 July 2023: Saudi Entertainment Ventures (SEVEN), a wholly owned subsidiary of the Public Investment Fund (PIF), has announced its construction work on its new entertainment destination in Almadinah. Construction is underway with BUJV, a joint venture by AL BAWANI CO. LTD. and UrbaCon Trading & Contracting, appointed to carry out the construction works.
SEVEN's entertainment destination in Almadinah supports the region's strategy to improve the living conditions of people and revitalize the region's communities, adding to the region's unique entertainment attractions for residents and visitors to experience.
Abdullah AlDawood, Chairman, SEVEN, said: "Our entertainment destination in Almadinah will transform the entertainment landscape of the region and bring new, unique, and exciting experiences to the people of Almadinah supporting SEVEN's aims to enrich the quality of life for millions of Saudis."
Fakher AlShawaf, Group CEO, Albawani Holding, said: "We are delighted to have the opportunity to collaborate once again with SEVEN on this groundbreaking project, which aims to establish an exceptional entertainment destination in the holy city of Almadinah."
Ramez Al Khayat, Group Managing Director, UCC Holding, said: "This is an exciting project to add to our portfolio. As a leading international construction and contracting company with a wealth of expertise, we will deliver SEVEN's entertainment destination with our signature superior quality."
SEVEN's entertainment destination in Almadinah is located next to King Fahad Central Park and is set on a development area over 100,000 square meters with a total built-up area of over 84,000 square metres. The park seamlessly weaves itself into the development, blending the park's picturesque trails with the destination's carefully curated open paths and gardens, enabling visitors to discover an entertainment oasis with enhanced choices and quality offerings to enrich the region's communities.
Visitors seeking Fun-filled family immersive experiences can choose from world-class rides set within a 4,000 square metre family entertainment centre. An e-karting track will ensure exhilarating experiences for both adults and children alike, with over 330 metres of track spanning two levels. A Discovery Adventures centre will offer explorers an immersive journey with trekking experiences, treehouse trails, and other jungle-themed challenges and educational missions while a Play-Doh entertainment centre will unleash kids' imagination and creativity with three different sensorial zones.
The entertainment destination will bring SEVEN's signature attractions to the Almadinah region, including a state-of-the-art cinema with IMAX and VIP screens and a ten-lane futuristic bowling alley. Visitors will also be able take advantage of a wellness centre where they can relax and rejuvenate. There will be a wide range of international and local retail and food and beverage outlets to suit the tastes of everyone.
SEVEN is investing more than SAR 50 billion to build 21 entertainment destinations which will provide unique and innovative world-class entertainment experiences and global partnerships from within the sector. The upcoming projects are located in 14 cities across the Kingdom: Riyadh, Kharj, Makkah, Jeddah, Taif, Dammam, Khobar, Al Ahsa, Almadinah, Yanbu, Abha, Jizan, Buraidah, and Tabuk.
Saudi Entertainment Ventures, a wholly owned subsidiary of PIF, is mandated to invest in, develop, and operate entertainment destinations and create a sustainable entertainment sector that caters to the needs of all in Saudi Arabia, in accordance with the highest international standards.
For further information and for all enquiries click here.