Careers
WHERE WORK BECOMES YOUR HAPPY PLACE
Where Work Becomes Your Happy Place
By joining our dynamic workforce, you become part of our highly qualified and ambitious team of experts who seek to usher in a new era of entertainment and domestic tourism, elevating the quality of life for the citizens and residents of our beloved Kingdom.
Take part in developing the entertainment industry and expanding its economic impact through a fully integrated system that meets the expectations of the new generation and advances our Kingdom's position into the list of the world's top 10 entertainment hubs. Together, we can achieve wonders, as we meet our ambitious goals and spread joy throughout our society by creating more entertainment options and tailoring them to the tastes of each individual.
Join our team and be part of our fantastic journey as we paint a colorful future together!
Join us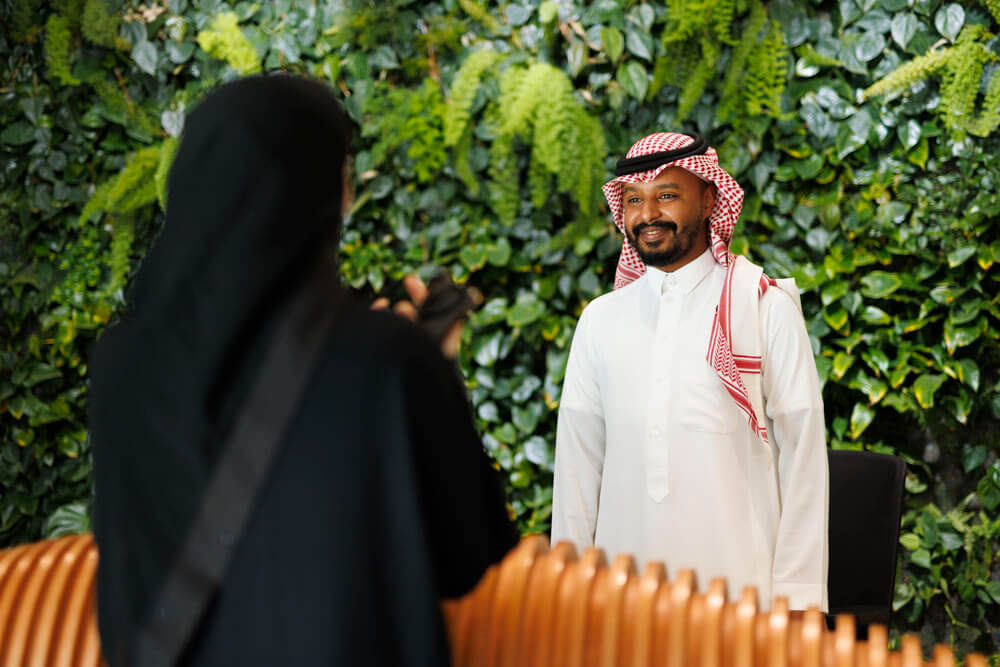 BE A PART OF KSA'S ENTERTAINMENT REVOLUTION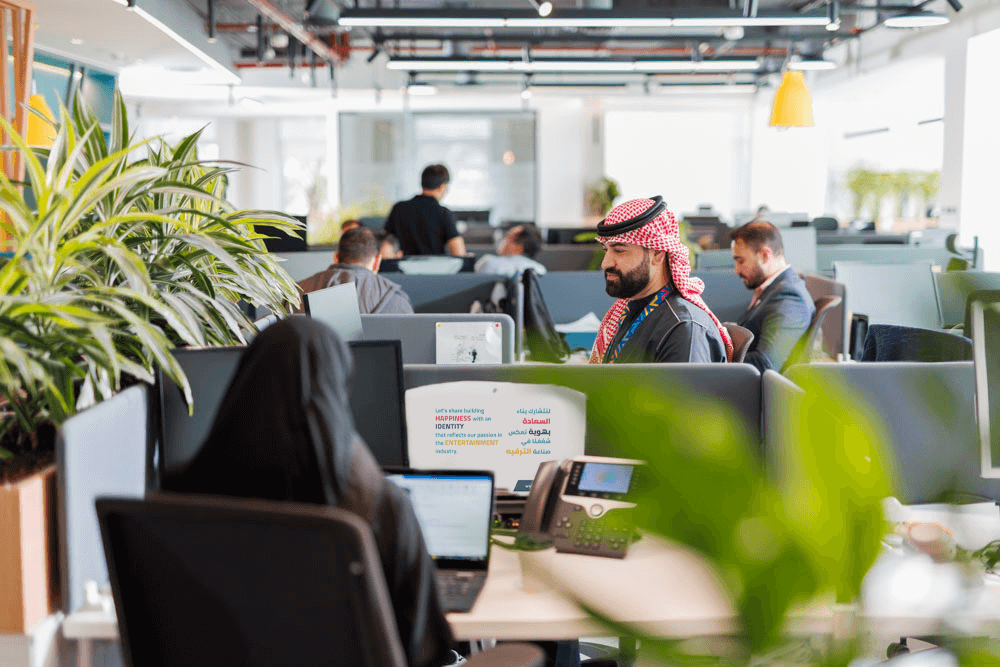 A HAPPY ENVIRONMENT IS A SUPPORTIVE ONE
Inspired by our role in bringing delight to the people, we foster a fun and inclusive work environment where all our employees can freely enjoy their rights. Through such a caring and supportive environment, our employees experience empowerment all-around, so they can find the safe space to shine and excel in their professional field.
Recognizing the importance of women's capabilities and the skills they bring in, we are keen on attracting such talent and enabling them to undertake key roles in our line of work.
Our work ethics steer us towards excellence, and our core principles are the real motive that drives our promising workforce towards achieving its full potential and ambitious goals.
To be part of the SEVEN family means that you will find our leadership and work environment supporting and inspiring you every step of the way for you to develop your career and pursue your passion regardless of your title or the position you hold.
Click here to begin your journey with SEVEN. 
SAUDI TALENT: OUR MOST VALUABLE ASSET
With great care and empowerment, we invest in enhancing the performance of our greatest asset, the young talented Saudi men and women.
As a company of the private sector boasting a Platinum-level recognition for hiring locals, we are dedicated to enabling the new generation to lead and achieve immense success on a large-scale in our leadership positions.
Through all the support that our environment ensures, every individual gains the knowledge, experience, and confidence necessary to take their career to the next level and become a role model while taking the Kingdom's entertainment industry to new heights.
Click here to discover your most ideal position at SEVEN.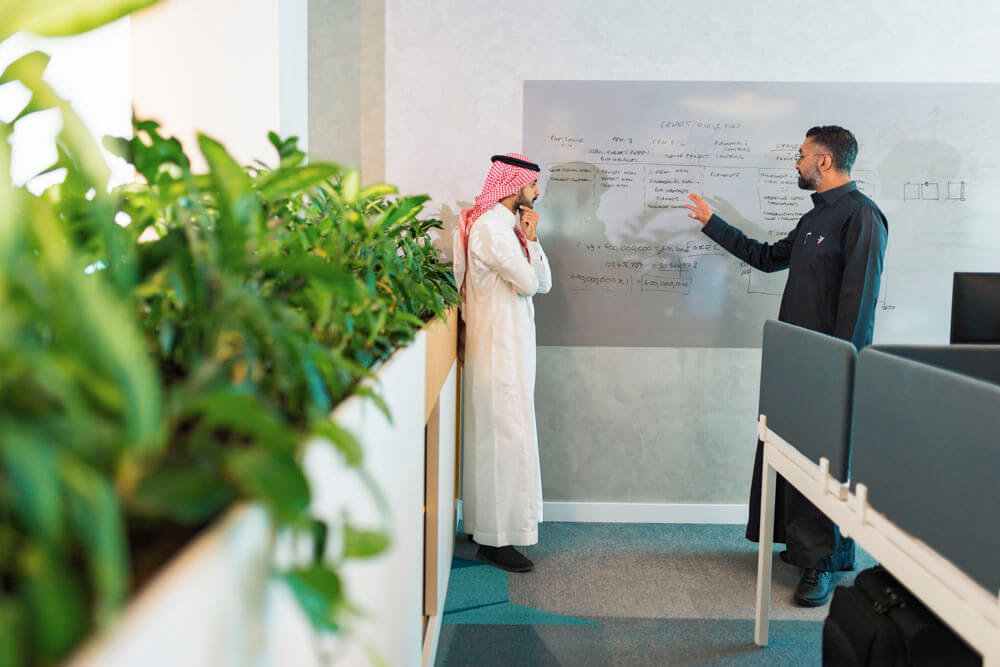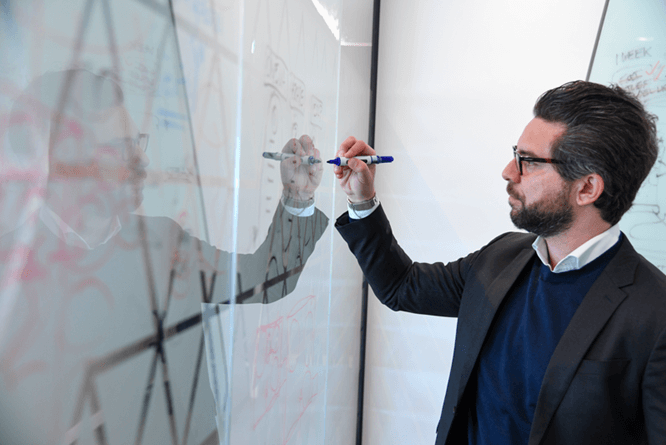 ATTRACTING TOP TALENTS
When we are in sync, our collaboration yields optimal results. Cooperation and teamwork are an essential part of SEVEN's identity. Hand in hand, we innovate, experiment and overcome challenges, drawing smiles wherever we go.
Find the job that most suits you here and kick start your career with us.